Bodega Manuel Aragón con el Carnaval de Cádiz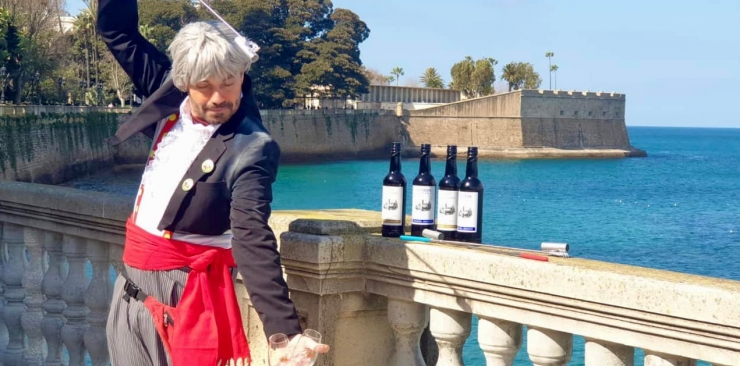 Bodega Manuel Aragón con el Carnaval de Cádiz
This year we are not alone in that, which by the way is a source of pride for our Winery. This year 2022, after having had a blank year due to the pandemic experienced in 2020 and the cancellation of the celebration of most parties and fairs during 2021, we have another reason for joy in our close relationship with Carnival.

And it is that the street Chirigota "He who shares and distributes gets the best part" has gone out with a guy who clearly refers to our wine sector. So we share some photos of this street chirigota, illegal as the groups that do not participate in the Official Competition of the Gran Teatro Falla (COAC) are also usually called, photos taken in the Alameda Apodaca in front of the imposing Bay of Cádiz.

What better place to drink a Fino Granero or a Moscatel Gloria? And at Carnivals. Can you ask for more?