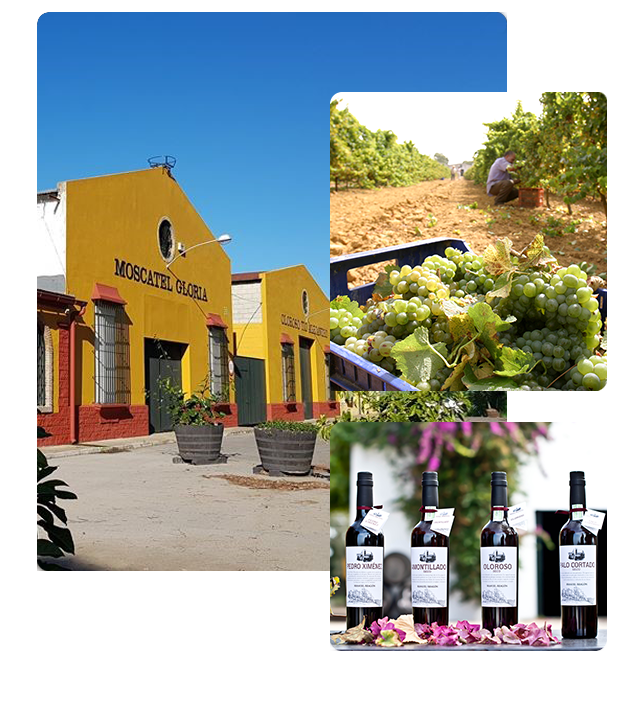 Winery founded by Pedro Aragón Morales, born in 1795. Continuing with the family tradition, he opens a small winery and winery in the Callejón de Jerez, selling his production in the small taverns of Chiclana and directly to the public in the same winery, to the day laborers who they passed through the Callejón de Jerez towards the nearby vineyards. His son, Juan Aragón Ramos, inherits the press and part of the solera, he expands it without modifying the same structure of the business, which continues with its local sale.
One more generation has to pass, Juan Aragón Saucedo, and reach Diego Aragón Periñán, born in 1896 when, with the help of his 10 children, he gave a great boost to the winery by buying a farm on Olivo Street, close to where his ancestors they started, and more number of vines.
Origins
His son, Manuel S. Aragón Baizán (1916) with the experience he acquired in a wine business that his father had in Cádiz and that he regenerated for a time is the one who decides to continue with the winery creating the foundations of what today It is the Manuel Aragón SL Bodega company whose structure remains the same as the one organized by its predecessor, increasing its sales areas and facilities.

Bodega Manuel Aragón S. L. is located within the Jerez production area and is recognized for the quality of its wines. It is not uncommon to find in any part of Spain someone who has visited our winery, with a direct office to the public and who receives the "El Sanatorio", tasting our wines and tasting the exquisite Chiclana sausages.
The production of our wines begins in the vineyards of the most traditional payments in the area. We are convinced that every decision we make in the vineyards and in winemaking is important for the quality of the wines we produce.

The dedication of our expert viticulturist and the skill and experience of our winemaker have resulted in the making of these highly valued wines.